Butterfly Pouch Laminate Buyers Guide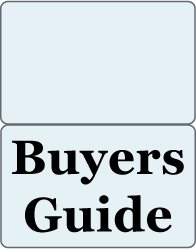 What is a Butterfly Pouch?
A butterfly pouch is a laminating pouch which allows you to create edgeless ID Cards when used with Teslin Synthetic Paper. This is possible because (as visible in the image at left) the pouches are able to lay flat. Normal laminate pouches are sealed at one edge, meaning you would have one edge that has excess laminate (a clear edge). Butterfly pouches are formed with a single piece of laminate with a score to allow for folding, and when used with Teslin paper the entire surface of the paper will bond with the butterfly pouch which forms a solid borderless card.
What are Butterfly Pouches used for?
They are used to form solid PVC-like ID cards when used with Teslin. Teslin requires no edge seal and when laminated with a butterfly pouch you end up with a solid edgeless/borderless ID card.
What is a Magnetic Stripe used for?
A magnetic stripe is the black or brown stripe you normally see on the back of credit cards, membership cards, licenses, and many other ID cards. A magnetic stripe holds additional account information, or can be used to verify the information on the card. They are excellent for use in membership clubs as customers can simply swipe their cards directly in to your computer system, without requiring details to be entered in manually. You can read and write the data on this stripe using a magnetic stripe encoder such as the excellent MSE-750.
Magnetic stripe come in HiCo (high coercivity) and LoCo (low coercivity) varieties. These stripes are normally black and brown, respectively. We currently only stock butterfly pouches with 1/2" HiCo magnetic stripes. This type of magnetic stripe is the most popular as they are able to store more data, and are more resilient than LoCo stripes. If you require a different stripe size or LoCo stripes, please contact us, and we'll work up a full quote for you.
Which type of Butterfly Pouch should I buy?
This will depend on your application. The easiest requirement to determine will be whether or not you will need a Magnetic Stripe. Please see our description above for more information on magnetic stripes. Once you have decided whether you require a magnetic stripe, the next step is to decide whether you would prefer an ID card which has a glossy finish, or a matte finish (description and video below). The last specification to determine is the thickness of the card you would like to make.
What's the difference between Gloss and Matte laminates?
A gloss laminate will reflect light, whereas a matte pouch will diffuse most light hitting it. The easiest way to explain this is with a video:
What thicknesses do butterfly pouches come in?
A typical credit card is between 26 and 30 mil thick. Butterfly pouches come in many thicknesses, but the most common are 7 and 10 mil. A pouch's advertised thickness is the thickness of just one side of the laminate, so when using a 7 mil laminate for instance, with 10 mil Teslin, you will end up with a 24 mil thick ID card.
For most applications a 7 mil pouch with 10 mil Teslin will be more than sufficient. If you require a much more rigid card, then 10 mil laminates should be considered.
A "mil" is a thousandth of an inch (0.001", or 0.0254mm), so one side of 7 mil pouch would be 0.007" (0.1778mm), but in total it would be 14 mil which would be 0.014" (0.3556mm).
We put together a short video to help show the difference between the different thicknesses of laminates.
Is there anything else I'll need?
You will almost certainly want Teslin paper, unless you have some other use in mind. Please see our Teslin Buyers Guide for more information on Teslin and it's uses.
Do you offer discounts for bulk orders?
Yes, we do! We offer 25-packs of Butterfly Pouches at a discount, but if you require more than 1000 pouches,
contact us
for a detailed quote. We'll get back to you within an hour (during normal business hours), and most orders can ship same day.
Can I get it in a different Size/Thickness/Features?
Yes, you can.
Contact us
with your desired specs and we'll get you a detailed quote right away.